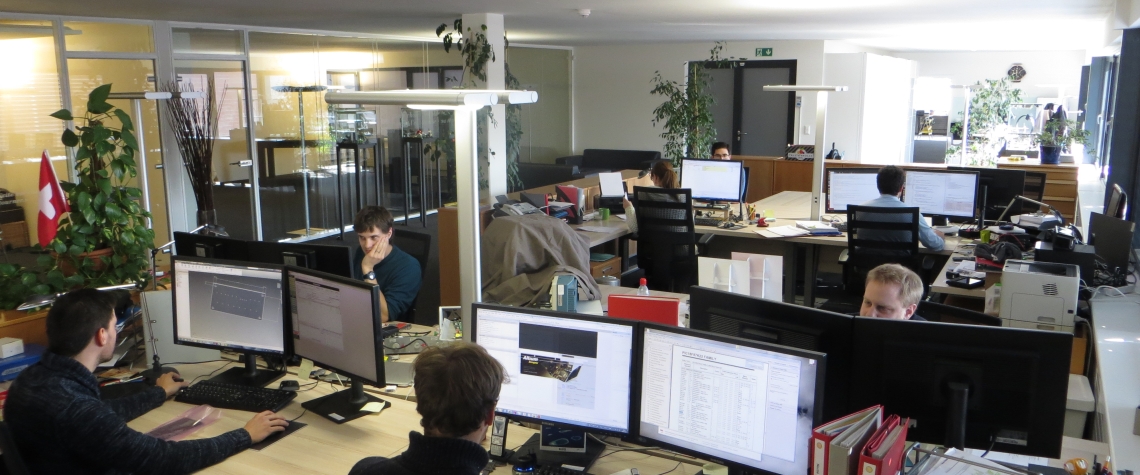 Our DNA
Since its inauguration in Lausanne in 2002, the engineering firm FiveCo's strength lies in being able to manage microcontroller systems with embedded intelligence, complex mechanics and complex application for smartphone. Our multidisciplinary team will provide a quality service in outsourcing your projects, whatever the business sector of your company.
Our know-how has been acknowledged by the big names in industry, medical watchmaking and luxury.
Our innovative engineering is our greatest added value. That is the philosophy of our engineering firm. We have defined it in three ways:
Innovate for you
From the car industry to aeronautics, via watchmaking and robotics, our clients come from very diverse business fields. Some of our most renowned references are Alstom, Hublot, Nestlé and even Maillefer. The Raptor and the PulsoGraph, the retractable post and hundreds of other concepts now industrialized, are the fruit of innovations co-created by our clients and by FiveCo.
Innovate through passion
The founders of FiveCo nurture their common passion for innovating. Each project is a challenge where there is absolutely no question of compromise. The collection of Grand Crus, for example, has been turned into "Mémoire du Vin", a unique and unprecedented piece signed by FiveCo.
Innovate through tradition
The history of technology is made up of a continuous succession of innovations and FiveCo is determined to become part of that continuity. The collection titled "Art of Secret" has revived the tradition of the "secrets of kings". The result is a unique and living collection of furniture signed by FiveCo. Around Five with the « Sculpture of Time » is our brand new creation, in the purest Swiss Watch industry tradition.