The founders
The origins of FiveCo stem from a group of engineers who are all graduates in micro-engineering from the Swiss Federal Institute of Technology.
Their first project together was the interactive system of the robot guide, RoboX, for the Swiss National Fair in 2002. Following on from this remarkable initial collaboration, Antoine Lorotte, Xavier Greppin, Gilles Froidevaux, Antoine Gardiol and Mathieu Meisser decided to embark on an entrepreneurial adventure.
The root of their success is a "fusioned collective". It is thanks to their multidisciplinary competencies and their common passion for innovating that they launched "by FiveCo", a unique signature.
This is the base the firm stands on, and it continues to grow by recruiting new talents who will enable them to better respond to the daily growing demand of their clients.


Antoine lorotte
General manager

Gilles froidevaux
Purchase manager

Antoine gardiol
Financial manager

Xavier greppin
Technical manager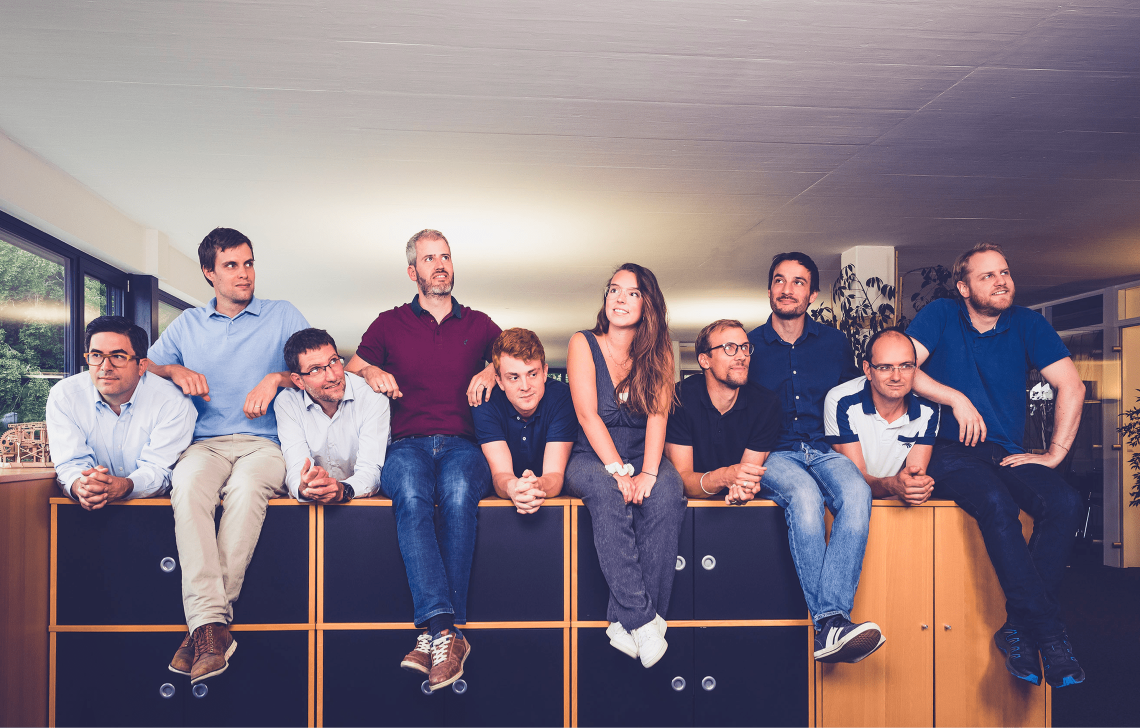 The Team
Our values
Our firm of engineers would like introduce you to the by FiveCo Spirit, a charter that encompasses the principles that we have committed ourselves to in order to better serve you.